Do You Teach Mobile? Here's a Must Have Tool for Your Training Courses
With nearly 100 million iPads sold to-date and the iPhone accounting for almost 6% of mobile phones sold world-wide in Q3 of 2012, it's evident that consumers are moving toward higher-end mobile devices with more powerful processing capabilities and expanded functionality.
Additionally, there are over 700,000 apps available in the Apple App Store and nearly as many in the Android marketplace.
These rapidly expanding mobile markets create a vast number of possibilities for training content. The opportunities are endless, but here are a few scenarios:
You teach web design courses for developers or business owners and want to show them the power and functionality of designing a separate mobile site for smartphone users.
You might choose to create entry-level courses on how to use devices. This might include training new users on how to learn the basics of a new mobile device or installing apps.
Perhaps you have a training course targeted at coaching sales managers to get better results from their sales team. You might choose to include a module showing them how to employ mobile CRM apps so that they can receive real-time reporting from their reps in the field.
Let's say your course teaches small business accounting. Why not create a unit on some of the more popular mobile apps out there that can help entrepreneurs manage their company finances on the go?
It could be that you teach a course on internet or search marketing and want to demonstrate some of the many available options for targeting mobile advertising.
These are just a few examples of some of the ways that you could incorporate mobile into your existing training content or create a new course altogether.
Today I wanted to introduce you to an amazing new tool I've been using the last few months called Reflection App.
In a nutshell, Reflection App is a software that can be installed on your Mac or PC which allows you to use the built-in AirPlay functionality of the iPhone and iPad to "mirror" what is displayed on those devices right on the screen of your laptop or desktop.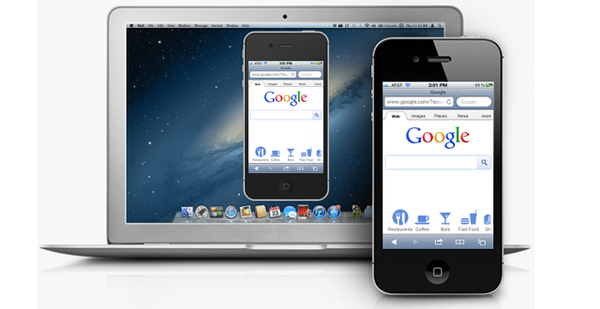 When combined with a screen capture software such as Screenflow for Mac or Camtasia for the PC, this creates a very powerful solution that allows you to easily record video of what's happening on your iPhone or iPad.
For example, I'm currently in the process of developing a training course which helps parents plan for long-term world travel as a family. One of the videos I've included in the training course is a roundup of some very useful mobile apps for world travelers. Using the Reflection App/Screenflow combo, I was able to provide a brief video demonstration of each app and how it can be used.
Currently, the Reflection App sells for $14.99 and is only available for mirroring iOS devices to a Mac or PC. However, due to its smashing success recently, I suspect that we'll see a similar solution available for Android devices very shortly.
For more information, visit www.reflectionapp.com ( Please note, this is NOT an affiliate link. We simply wanted to let you know about this great little tool in the event that it might be helpful for incorporating mobile into your training.)